Gerry Lane Buick GMC Blog
Buying New vs Buying Used | Gerry Lane Buick GMC
At Gerry Lane Buick GMC, you'll find a robust selection of the latest models of Buick and GMC vehicles to choose from. They also have attractive options for used vehicles that are available in a variety of makes and models. How, then, do you decide if a new or used vehicle is the right choice for you?
Buying A Car: What Questions Should You Ask?
Buying a new car can be a stressful experience whether you are a novice or a veteran of the practice. The interesting thought, however, is that it doesn't have to be so stressful. If you do your research ahead of time and ask some fairly simple, specific, and straightforward questions, you can make the right decision. Failure to do this, however, can result in you purchasing a car that you don't really like and having to sell it at a loss of cost down the road. In this article, we'll go over some of those questions you can ask prior to purchase and why you should ask them.
Spring Cleaning: Don't Forget Your Car!
Nothing says "fresh start" quite like spring does. Maybe it's the blooming trees or the chirping birds, or perhaps it's the sun that seems to be shining just a bit brighter. With this freshness in the air, people often begin spring cleaning, eager for a clean slate to start the new season.
While backyards, closets, and bathrooms tend to get lots of spring cleaning attention, there's something most of us use heavily that often gets overlooked: our vehicles. The average American spends close to
an hour driving each day
, commuting just over 31 miles. That amounts to 11,498 miles and a whopping 15 days spent behind the wheel annually.
Vehicles take on a lot of wear and tear and tend to become cluttered and disorganized, so it's a great idea to include yours in your spring cleaning tasks. Yo...
4 ESSENTIAL TIPS FOR HOLIDAY VEHICLE PREP
1. Have a professional check your fluid levels:
Although this seems as such an easy enough task, there is a safety risk if not performed properly. Our certified technicians can check your fluid levels, and the systems they control. We recommend checking Brake Fluid, Coolant Fluid, Power Steering, Transmission and Windshield Washer Fluid in addition to Motor Oil.
2. Ensure Proper Tire Care:
The only think keeping your vehicle safely on the road is your tires. During the Holiday Season, the additional wear from the extra workload increase the chances of irregular and premature wear if your tires are not properly inflated you run the risk of overloading them. Be sure to have your tires, alignment, suspension and steering components all checked out to make sure they are in good condition.
3. O...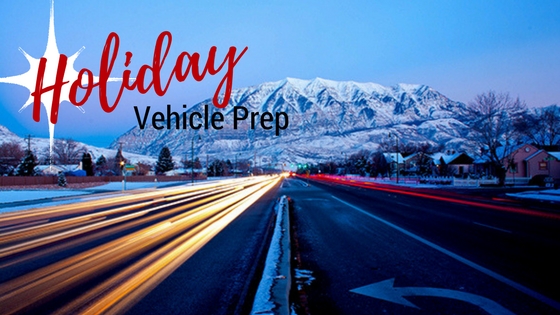 Halloween Driving Safety Tips
We think driving during Halloween is best to be avoided, but if staying in is not in the cards then be on the lookout for parades of little goblins, ghouls, witches, and superheroes. In light of the approaching holiday, we want to remind everyone to drive safe and keep to the below guidelines.
1. Keep your eyes on the lookout for little creatures and superheroes.
Children can forget to look both ways when candy is on the mind, so keep your attention on the road at all times.
2. Improve reaction time by driving slow.
Speed limits and solid white lines exist for a reason. When you drive fast, it takes longer to stop.
3. There is no need to pass other vehicles.
As mentioned in number 2, slower is better, especially with all the foot traffic and cars on the road during Halloween. If you expect...
Buick Shape Up For Summer With Tracy Anderson
Trainer Tracy Anderson and Buick have developed five steps to improve overall wellness this summer. You'll find an explanation of these steps below.
#1 Skin - This principal is in reference to the summer sun and the skin's need to block harmful UV rays with sunscreen. Buick has taken this principal and made the Cascada convertible with leather seats that are made with UV-reflective materials.
#2 Songs - Gyms play music for a reason. Music can enhance workouts. In recognition of this, Buick promotes 4G LTE connectivity in all Buick models so drivers can connect and download tunes for the gym or wherever they might be going next.
#3 Sweat - This one is based on the concept of walking 10,000 steps a day. Engineers at Buick tested features of the Buick Envision 10,000 times as a way to be sure...
Top 3 Scenic Drives For Spring
Road trips might occur year round but scenic drives tend to be spring and summer flings. With the approaching spring season almost here, Gerry Lane Buick GMC wants to recognize a few Louisiana scenic drives that both tourists and locals should try to experience at least once in their life.
1. Louisiana Great River Road Byway -
This route parallels the Mississippi River, connecting the likes of New Orleans, Baton Rouge, St. Francisville and New Roads. Each city gives travelers a different taste of Louisiana, ranging from famous restaurants to Civil War museums. Also, if you're a nature and wildlife lover this is the road you want to take.
2. Louisiana Scenic Bayou Byway -
This 500 miles plus stretch of road allows drivers to explore 13 parishes and hop from city to city, Ascension to Washin...